[Cooperation]
Maximum protection for digital identities.
Bare.ID integrates highly secure multi-factor authentication via protect4use from Secunet.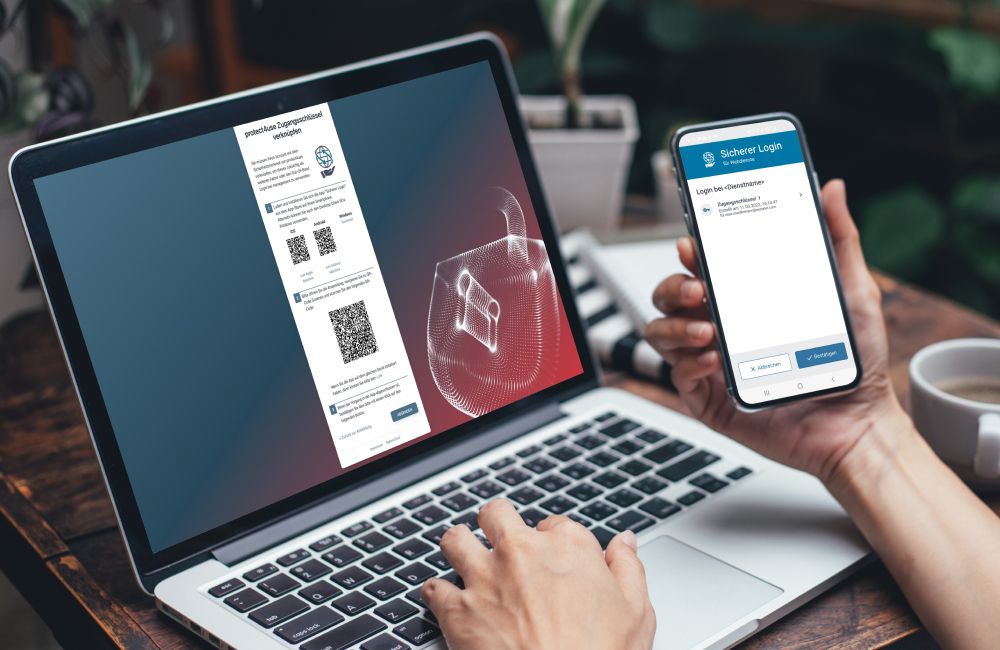 Info material
Learn more about how you too can benefit from Bare.ID and integrated protect4use authentication (Whitepaper written in german).
Download Whitepaper
Challenge:
online authentication
Simple login procedures via user name and password have long since ceased to be sufficient for online authentication. When it comes to protecting digital identities, companies as well as public institutions are faced with numerous challenges on a daily basis:
How can I make my employees' login processes efficient and secure, minimizing the impact of cyberattacks?
With a large number of applications to use every day, how can I make the login process efficient and user-friendly for my employees?
What legal requirements do I need to comply with for login processes and how do I ensure that everyone complies with them?
What options do I have to keep the integration, maintenance and administration effort as low as possible when managing all logins?
The solution
Bundled expertise in login management and governance transparency.
Our highly secure identity and access management SaaS solution Bare.ID integrates the innovative multi-factor authentication solution protect4use - data protection and usability made easy.
Based on the open source framework Keycloak: management of all identities and accesses on one user interface.

Mapping of all legal requirements by both partners: 100% compliant, DSGVO compliant and Made in Germany.

Centralized security through Single Sign-On based on standardized protocols (OpenID Connect, OAuth 2.0, SCIM, SAML...)

Maximum ease of use: single sign-on and passwordless multi-factor authentication via the protect4use app.
Learn more about the protect4use solution compared to common online authentication methods now (in German):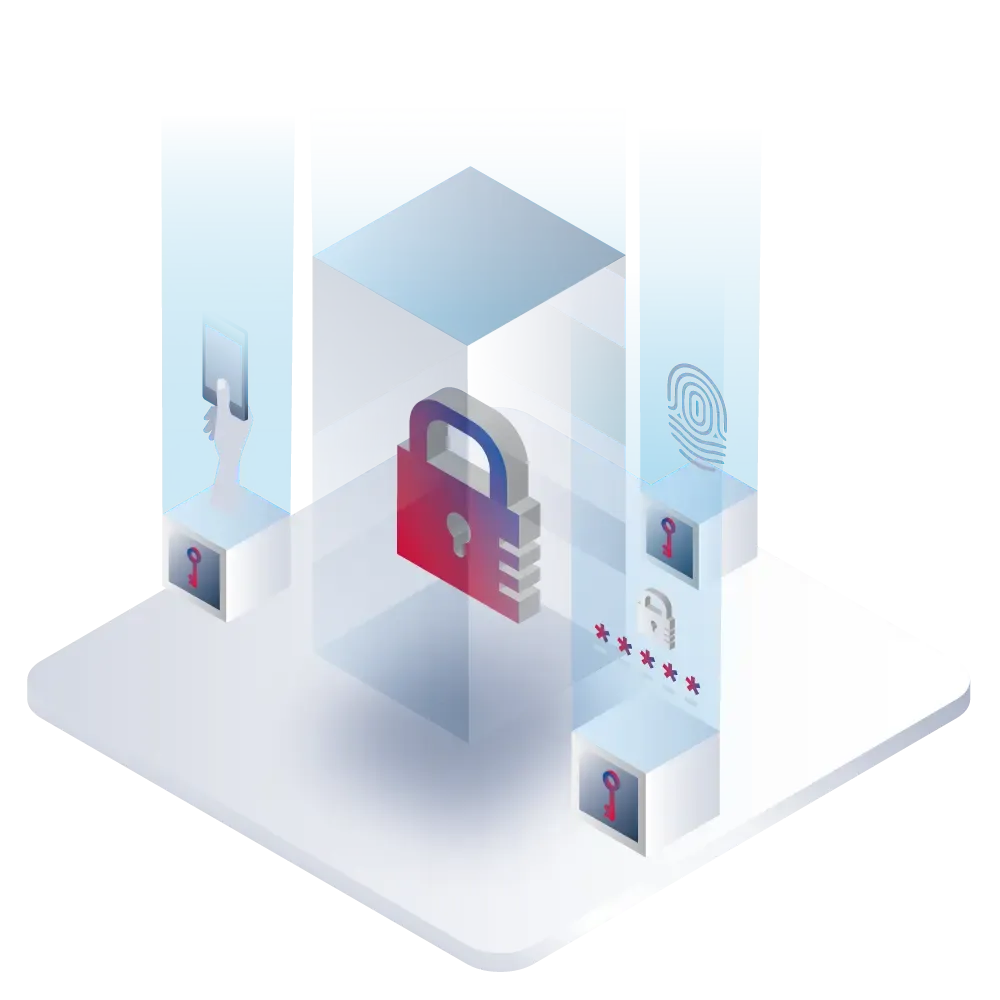 With Bare.ID, we pursue the highest security standards, which we also observe in our choice of partners. The integration of the protect4use solution offers our customers an innovative, highly secure and user-friendly form of authentication.
Together, we quickly realized what Bare.ID and protect4use have in common: Both aim for the highest security, are 100% GDPR compliant and 100% Made in Germany. By using protect4use, the accesses of all users as well as those of the administrators are protected in the best possible way. Unlike conventional, usually less secure two-factor authentication solutions, the user-friendliness and thus the user acceptance do not decrease, but can even be significantly improved.
The providers behind the solution
As partners, Bare.ID GmbH and secunet Security Networks AG combine their expertise.
Bare.ID GmbH
Bare.ID GmbH, part of the AOE Group, provides combined service and hosting services in the identity and access management environment as SaaS. To integrate these into the customer's existing IT landscape, Bare.ID also offers consulting and individual software development services. In addition, the service portfolio includes the development and operation of customer-specific on-site solutions as well as supplementary IT security-relevant analyses, consulting, training and tests (security audits, penetration tests).
**secunet Security Networks AG
secunet Security Networks AG, IT security partner of the Federal Republic of Germany, offers its customers products and services related to IT security for infrastructures, data and digital identities. secunet specializes in areas where there are special security requirements - such as cloud, IIoT, eGovernment and eHealth. With secunet's security solutions, companies can comply with the highest security standards in digitization projects and thus drive forward their digital transformation. With its secunet protect4use solution, the company has taken multi-factor authentication to a new level. secunet also offers consulting, security analyses and audits.
Member of
---
Bare.ID represents user-friendly Identity & Access Management in the cloud. With Bare.ID, digital business processes and applications can be connected to a local user directory, benefiting from centralized security and Single Sign-On. Whether On-Premise, Hybrid, or Cloud, Bare.ID offers a multitude of pre-configured integrations. 100% security, Made in Germany.
Bare.ID's offerings are exclusively intended for business customers in accordance with §14 BGB. All prices are to be understood as net prices, plus applicable VAT at the time of billing.
Bare.ID is a product and registered trademark of Bare.ID GmbH - an AOE Group company © 2023 - All rights reserved.